Moving Made Easy with Square Cow in Atlanta!
Stop Wandering the Pasture and Trust Our Atlanta Moving Company
Moving can be a stressful and often overwhelming experience, especially when you're active in the local Atlanta lifestyle. At Square Cow Moovers, we understand the headache of moving to a new location, which is why we offer bespoke and comprehensive moving services to make your next life change as stress-free as possible. We are proud to have a new home in Atlanta, packed full of local talent that understands the challenges of navigating around Centennial Olympic Park or dealing with the busy seasons of Sweet Auburn and GSU. 
Our local professional team has the experience, equipment, and amazing service that embraces the politeness Atlanteans expect in their residential movers. Being in a big city doesn't mean losing the charm and respect our customers prefer. Let Square Cow Moovers provide you with the moving peace of mind you need anywhere along the Chattahoochee River, local lakes, or rolling hills of the city we have all come to love. 
Tuesday
8:00 AM - 7:00 PM
Wednesday
8:00 AM - 7:00 PM
Thursday
8:00 AM - 7:00 PM
Saturday
8:00 AM - 5:00 PM
Want more peace of mind about our local professional movers in Atlanta, GA? Our transparency and trust policies ensure you get all the information needed about how we run our herd. 
Our Atlanta Moving Company Services
Residential Moving
Whether you are moving into a new luxury apartment complex in the heart of Atlanta or relocating your family to one of the numerous suburban districts around the city, our team of movers can handle every aspect of your residential move. From carefully packing up your priceless family treasures to loading our well-maintained trucks, we handle everything so you can focus on setting up the move-in party with friends and family.
Commercial Moving
Atlanta is one of the world's most progressive cities, with numerous businesses of all sizes and niche industries. Between the multiple film locations and innovative IT sectors exploding right now, we are constantly being hired by fantastic small business owners looking to relocate their commercial offices, manufacturing facilities, and storage locations. Our team is well-equipped to handle any size of move. 
Long Distance Moving
Saying farewell to Atlanta is never an easy thing, especially if you have grown up watching the many parades, sporting events, and music scene around the city that makes it so culturally unique. Don't worry. Our herd has you covered! We can take the stress off your shoulders by ensuring a smooth transition as you prepare for your next journey, regardless of whether it is across the state or across the country. 
Packing Only Services
Atlanta has a long history of hardworking individuals who only need a slight boost to achieve anything they set their minds to. Our team is happy to pack up your home or business using the best materials to ensure the safety of your goods. We are the extra sets of hands that pay attention to the details of labeling, securing, and wrapping all your essentials for a local, long-distance, or unexpected move. 
Packing Materials
So many families around Atlanta pass down their heirlooms or pick up unique creations for the local farmers, artisans, and creators around the city that can often require customized packing materials. At Square Cow Moovers, we offer all the essential packing accessories like boxes, bubble packets, shrink wrap, mats, and more. We want to help you get the most out of your next move so that when you open a box in your new home, it is just as you left it. 
Labor Only
Nothing better than a crew of hardworking local talent with the qulity service and knowledge to quickly pack up your trailer, storage unit, truck, and more as you prepare for a move. Our team can handle all the heavy lifting of loading and unloading so you can get back to making sweet tea and checking out the nearby family-owned restaurants for those quick weekend brunches.
APARTMENT MOVING SERVICES
Between the unique old apartments of Grant Park and the many complexes along the BeltLine, Atlanta has a rich and vibrant housing scene. Our professional residential movers have the equipment and knowledge to get in and around different apartment moves, ensuring a smooth and space-efficient solution for the process while you negotiate your security deposit. 
Why Our Moving Company Loves Atlanta
The truth is, what is not to love about Atlanta, Georgia! Between the thriving music scene, prominent diversity and culture, and the well-known sports and brands that dot our daily activities, Atlanta is one of the most vibrant parts of the world. We have a rich history and a welcoming atmosphere for hardworking people that love a good BBQ and Coca-Cola to relax. 
Speaking of food, Atlanta provides all the flavors of the world with shopping in Lenox Square and beautiful street art easily found in a number of neighborhoods like Castleberry Hill, Cabbagetown, and East Atlanta Village. It is way too easy to hop on the highway and pick up some sushi, collard greens, or incredible fresh American fusion the south is famous for cultivating. 
Our moving company understands how busy Atlanta can get. Between dealing with airport traffic or the seasonal shifts in local colleges, we can help fulfill your moving needs with a herd of experienced team members eager to showcase our talent, do a good job, and leave you ready to experience all this city has to offer as you move. If you are looking for a safe, efficient, and transparent moving company, look no further than Square Cow Moovers! 
Ready to get
MOO

ving?? Get a

FREE

estimate.
Areas in Atlanta we serve.
Below is a short list of the incredible local communities we serve around the greater Atlanta, GA area. We typically deal with residential and commercial moves about 50 miles from the city center. These local moves are defined as any move inside these zones where the origin and destination are less than 50 miles apart. Square Cow Moovers also offers exceptional long-distance moving rates, so be sure to give us a call if you have any questions! 
Atlanta
Buckhead
Downtown
Five Points
Midtown
Home Park
Loring Heights
Concord Hall
Riversong
 Alpharetta
Woodstock
Seven Oaks
Windsor Heights
Norcross
Western Pines
Windsor
Young Park
Woodmont
Windwood Village
And more!
Our move team- Levi, Uronni and Xavier provided an exceptional moving experience. The company was fantastic at communicating from the first inquiry – the call agent was helpful but not salesy or pushy, the text communication of reminders and confirmation was

…

helpful and the day of the move the team lead Levi called and when I didn't answer he promptly texted with a timeframe of their arrival. Upon arrival they familiarized themselves with the project and then immediately got to work and they all worked hard and constantly. It started pouring down rain after a few hours and Levi was very conscientious about some of our heirloom furniture and said they would wait out the rain off the clock in order to preserve our furniture. The attention to detail with the drop cloth path was unexpected and appreciated. Lastly, the overall professionalism, empathy and kindness of the entire team was a delightful surprise. When it started pouring rain we had garage sale items on display in our yard when they saw my family running out to bring in the items they all immediately did the same and it was a huge help! It's rare to see such empathy in such a laborious job – there were several similar examples throughout our six hours together. I've seen the square cow moving truck in our neighborhood for years and now I know why- I highly recommend the company and especially our team Uronni, Xavier led by Levi.

read more
Best moving experience! Very friendly, fast and efficient. Went above and beyond to ensure we were well taken care of. Incredible team!
Great moving crew. Solid work ethic, great camaraderie, fantastic manners and care for my items. 20 out of 10.
We've used Square Cow twice now for moving in DFW. They are the only moving company I will call. Drew and entire team were professional, friendly, and did an amazing job (all on a day where the heat index was 110F!). Moving is stressful enough, but Square

…

Cow makes this part very easy.

read more
My movers were outstanding and took better care of my items than I would have.They were able to accommodate a last minute move and knocked it out quickly.
Serving as your local resource for moving in and out of Atlanta

.
Our experienced moving company is proud to serve the people of Atlanta. We love living, working, and playing in the many neighborhoods we serve. Here are just a few things we admire about being able to work in the Atlanta, Georgia region.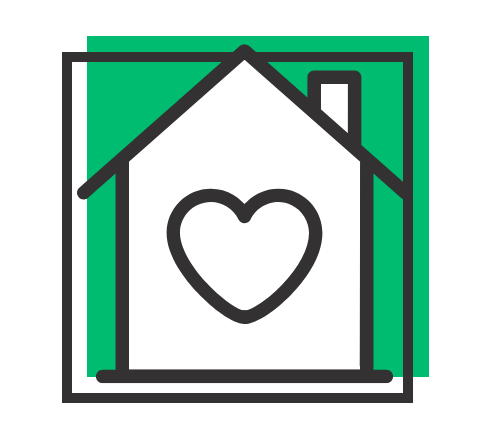 Atlanta is sometimes called the "City in a Forest" due to the over 100,000 shade trees throughout the city, making us the most heavily forested urban area in the country.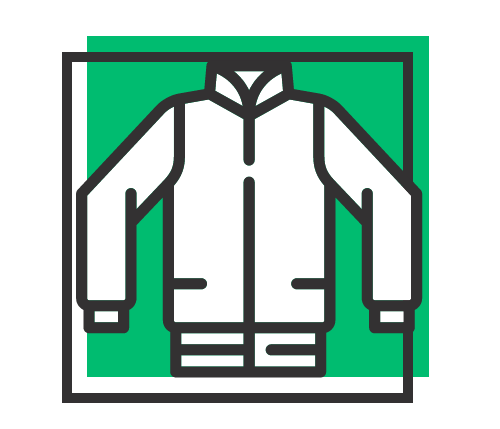 Atlanta is home to some of the biggest names in country, rap, hip-hop, and popular music. Every day there is a concert across our city that is well worth the listen.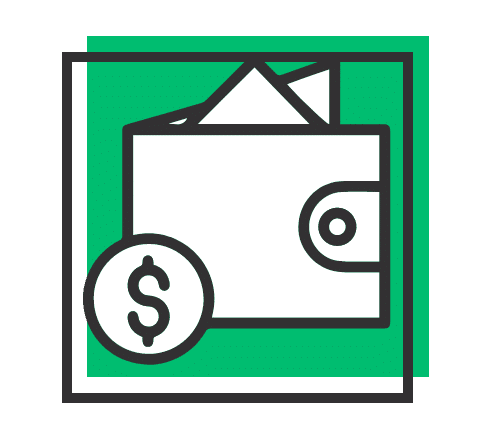 Over the recent decades, our film industry has exploded, bringing in jobs, money, and culture to our city that puts it on the map to rival LA or Hollywood.
Ready to get
MOO

ving?? Get a

FREE

estimate.
Stop worrying over how you're going to safely and quickly get your items from point A to B. Leave it all to our expert team of professional movers right here in Atlanta. We look forward to being your leading resource for moving supplies, heavy lifters, and exceptional customer service only Atlanta would know. Let's get started today! 
Alpharetta Movers FREQUENTLY ASKED QUESTIONS
We know people can sometimes still need some help, here are some of the questions that are brought to us on a fairly regular basis

.
How much does it cost for the average move in Atlanta? 
This is a tough question, moving as an average can cost vastly different. At Square Cow we charge by the hour, so if you have an apartment or a large home, we only charge you for the hours that we work.
Is it appropriate to tip movers in Atlanta? 
Cow Tipping? Sure. While there is no obligation to tip, our hard working crews always appreciate a "job well done" and gratuity helps to send that message.
Will your local Atlanta moving company pack for me? 
Yes sir/ma'am! We offer hourly packing services, just the same as our moving services. We can help you just pack up your house or help you pack and move!
Is there anything Square Cow will not pack? 
Though our culture is to say YES to what our client needs, there are a few items we aren't allowed to move such as liquids, firearms and ammunition, and loose cash or jelerwy. We are limited to a 500lb maximum on larger items.
Can you provide all the moving supplies I need? 
Heck yes! We offer any packing supplies that a homeowner would need to pack and move. From wardrobe boxes to tv boxes we have got you covered.
How far in advance should I book my Atlanta move? 
Our availability changes on a daily basis, sometimes there may be room on our schedule for a same day move, please call to check our availability as soon as possible.
5 Checkpoints of a Happy Move

.