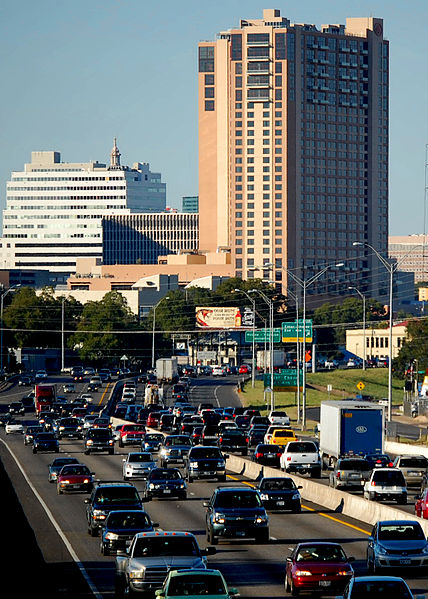 One of the only downsides of living in the great city of Austin is that the roadways are from decades before the population boom. It's not as bad as the frontier trails, but getting stuck in gridlock on I35 during rush hour isn't the ideal end to a workday.
There are a lot of things to think about when you're choosing a homestead. While making sure it meets the needs of your entire family is important, one factor that shouldn't be overlooked is what it will be like driving to and from work five days a week. Before you buy or sign a lease take a look at how your commute can affect your everyday life.
How a Commute Affects the Bottom Line of Your Budget
Gas is cheaper in Texas compared to many other places, but at well over $3 a gallon all year round we wouldn't say it's cheap. Get 20 miles to the gallon in traffic and drive twenty miles a day – you're income is going down by at least $750 in a year.
When you breakdown the time of a commute, it really eats into your hourly pay. Think of your commute as part of your workday. Say you have a 30-minute commute each way to your 9-5, that means your workday is 9 hours. As per your paycheck you make $160 a day / $20 an hour. But that's based on eight hours of work. Add in that hour of commuting and now you're down to making $17.78 an hour.
One other way a long commute can affect your bottom line is your auto insurance. Your policy is partially based on the amount of miles you drive. The more you drive the more you pay.
Quality Time in the Car vs. Quality Time at Home
Every minute that you're sitting in the car getting your radio session in things are happening outside of your car that are probably much more interesting. Losing the time with your significant other, family and friends can have an impact your relationships.
A study out of Umea University in Sweden found that couples with at least one person commuting 45 minutes or more to work are 40% more likely to get divorced. Quality time is aptly named so you have to consider what you're missing when you're in the car commuting.
Commutes and Your Health
Let's take a quick peek at what can come from a long commute:
Back pain
Neck pain
Obesity
Unhappiness
Feelings of isolation
Sleep deprivation
And the big one – stress. Stress can snowball into a lot of other health problems.
You might think you can handle the commute when you're looking at it on paper, but until you have to handle the traffic day in and day out it's hard to say for certain. But if oodles of studies over the last decade are any indicator, your health is likely to take a toll.
Austin Neighborhoods to Consider Based on Where You Work
Work Up North Neighborhoods
Wells Branch
Lamplight Village
Scofield Farms
Work in the Northwest Neighborhoods
Great Hills
Jollyville
Balcones
Work Down South Neighborhoods
South Lamar
West Gate
South Manchaca
Garrison Park
Work on the Westside Neighborhoods
Work Downtown Neighborhoods
Riverside Boulevard
Travis Heights
Clarksville
Zilker
Work Around UT Neighborhoods
Hyde Park
Allendale
Hancock
Moving to be a little closer to work? Save yourself some stressful drive time by letting Square Cow Movers handle the truckloads.
Image Source: commons.wikimedia.org/wiki/File:AustinHiltonCCHotel-Oct2008.JPG
Original Source: https://squarecowmovers.com/is-your-commute-killing-you-choosing-the-right-home-in-relation-to-work