Most drivers take the necessary precaution to get car insurance before sliding behind the wheel of their vehicle. Commercial car insurance for company vehicles is just as important – yet often overlooked.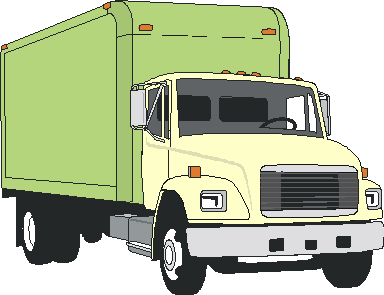 When your business hires commercial drivers, the quality of the insurance that you sign up for makes a world of difference. Movers, limo drivers, delivery drivers, and the like must be insured every time that they drive in order to protect a company, as well as individual drivers.
What Does Commercial Car Insurance Cover?
A basic commercial car insurance policy will often cover comprehensive, collision, and liability coverage for each employee that drives a vehicle. A policy may also provide a business with payment to compensate for the loss of a vehicle, including any related items or inventory that may have been stolen or damaged.
Most commercial car insurance policies will provide coverage for:
Uninsured/underinsured motorists
Truck cargo
Medical expenses
Bodily injury and liability
Property damage and liability
Accident damage (collision)
Theft, fire, or glass breakage damage (comprehensive)
Although commercial auto insurance may require an investment month after month, a business owner can't afford not to insure company vehicles. If an employee were to get into even a minor accident, it could cost hundreds of dollars in repair expenses. If a business already has commercial auto insurance, collision damage will be covered in the policy.
In a graver scenario, an employee that is seriously injured in a car accident could rack up hundreds of thousands of dollars in medical expenses that a company would be required to pay for. Fortunately, with the proper commercial auto insurance coverage, medical expenses, bodily injury, and vehicle damage are covered within a policy.
Take Advantage of Bulk Insurance Discounts
Small businesses may find it difficult to budget in yet another monthly expense like commercial auto insurance. But after receiving quotes from multiple car insurance agencies, business owners are often pleased to find that commercial insurance for company trucks can be cheaper than personal car insurance.
The reason? Commercial auto insurance covers a group of insured vehicles. A company may receive a sizable discount when purchasing insurance for vehicles in bulk to cover multiple drivers.
Most businesses can benefit from this bulk auto insurance discount if a fleet of vehicles requires insurance. However, if a personal vehicle is driven for both personal and business use, it still may fall under the umbrella of a personal auto insurance policy.
Companies are eligible for commercial auto insurance if they require higher liability insurance limits or added protection for the transportation of special equipment, like a moving company or furniture delivery service.
Once a company signs up for commercial auto insurance, it's the perfect time to train employee drivers on the safest driving practices to keep insurance affordable. Businesses may also be able to save on monthly insurance with related discounts, including up to a 7% price reduction for parking trucks in a garage overnight to prevent theft.