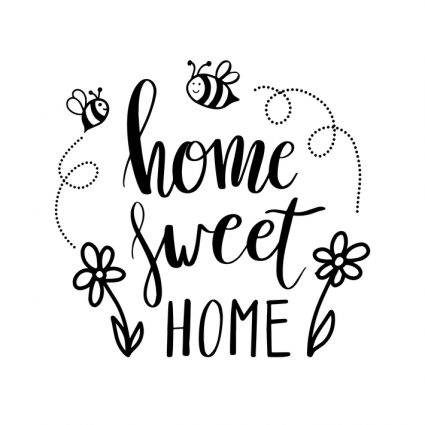 Packing, moving and unpacking are hard work—we know because we do it everyday. Let us handle the hard labor and we'll let you get a head start on the fun stuff, like party planning! If you have made it through a move, you deserve to celebrate. The best way to celebrate a new home is a housewarming! Housewarming parties are unique because you invite friends, family AND new neighbors, so you can get to know your new community. These tips will help you have the best housewarming ever.
An Open Guest List
The purpose of a housewarming party is to show off your new home and meet new folks. It can be tricky to invite people that you don't know yet. Encourage friends and family members to invite friends of friends or coworkers, if they know someone that lives in your new neighborhood. You can also invite neighbors that you see in passing, post an invite on a neighborhood forum or hand deliver invitations to neighbors. On the day of the party, put a sign or balloons on your mailbox, in your yard, or on your front door to encourage neighbors passing by to stop in and say "hello."
Buffet or BBQ
An open guest list makes it difficult to plan for the quantities of food and refreshments that you will need. No one expects a housewarming party to be a formal event with a sit-down dinner. Embrace the casualness of your affair by serving appetizers buffet style, or if the weather is nice, an outdoor BBQ will make guests feel at ease.
Give Good Directions
Include good directions on the invitations for guests that live outside of your neighborhood. Many guests will be visiting you new home for the first time, so clear directions will help then navigate your new area.
Clean the Whole House
Housewarming parties are a celebration of your new home, so expect guests to want to see your whole home. Unlike other parties where guests may stay in a certain area, a home tour is a common housewarming activity. Ensure all areas are neat. Your home doesn't need to be pristine, but tidy up bedrooms, closets, bathrooms and other family areas. Don't forget to stock your guest bathroom with extra toilet paper, clean hand towels, soap and air freshener or a candle.
Make a Space for Gifts
Gifts are never required or expected, but some thoughtful guests may bring food, a bottle of wine or something special for your new home. If you clear off a little area for gifts, you can quickly and graciously accept the gift and greet the next guest, instead of scrambling to find a place for the gift.
Address Exchange
Create some small party favor that includes a card with your new contact information, so guests can update your address. An open address book with a sign that invites guests to share their contact info will help keep your address book up to date and help you capture info from new neighbors and friends.
Now you are ready to host the best housewarming ever! Get an instant quote on moving services today so you'll know just how big the budget is for your bash.
Original Source: https://squarecowmovers.com/host-best-housewarming-ever/