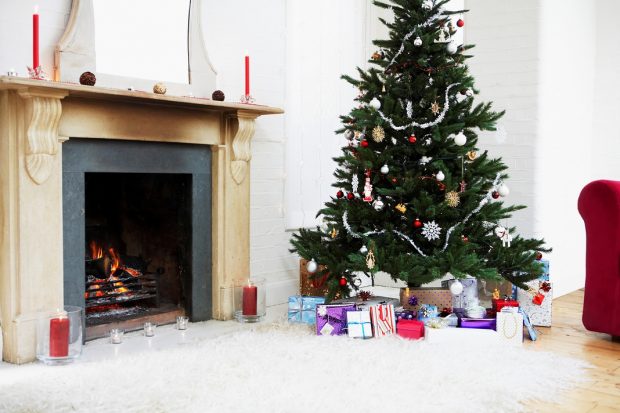 Right now, as people are getting their holiday decorations out of storage, it's a good time to discuss how these types of items should be packed up. How you store your décor can make the start of the holiday season merrier, or make you understand the Grinch's logic.
Over the years we've helped a lot of people move during the holidays. Along the way we've picked up some great decoration storage do's and don'ts.
Decoration Storage Do's
Do have a plan. Taking an organized approach is going to make storage more efficient. Before you start packing up, create a plan for what will go where and gather supplies.
Do use containers with lids. Pests love to get into holiday décor, especially decorations that mimic plants. Clear containers with lids are the ideal storage option to prevent pest infestations and moisture damage.
Do invest in ornament storage bins. Because ornaments can be delicate and tricky to store, a few container makers now sell specialized storage bins for them.
Do take pictures before unpacking. If you took the time to organize your decorations before storing them last year photos can help you remember where everything goes.
Do create an inventory list. Every year many of us add to our holiday decoration collection. When you're storing everything, keep an inventory that notes each item and what container they're in.
Do label boxes and containers. One trick we use with our packing service is to always label every box and container. Note whether there is anything fragile and a brief description of what's inside.
Do hang wreaths in plastic. If you have the wall space in a closet, garage or attic, wreaths should be wrapped in plastic and hung.
Do use shallow storage containers for wrapping supplies. These containers can be tucked away under a bed.
Do have an "open first" box. If you know you'll need certain items before the rest, put them in a box of their own labeled "open first" and store it in a place that's easy to access.
Do use color-coding. If you have a lot of boxes and containers, color-coding can help you find the holiday décor. A good option is to use clear bins with green or red lids.
Decoration Storage Don'ts
Don't let ornaments sit around loose. It's best to hold on to the packaging ornaments came in so they can be stored. If the package has already gotten tossed an egg carton can work for small ornaments. Clear, plastic bags (great for ornaments made with food items) and plastic cups are two other good ways to keep ornaments organized while they're in storage. Another great solution – tennis ball containers.
Don't hold on to decorations you don't use. If you have holiday decorations that haven't been used in a few years, it's better just to give them away or donate them.
Don't store broken decorations. A decoration may have sentimental value, but if it's broken it will probably never see the light of day and just take up storage space.
Don't jumble the lights. Nothing is more aggravating than trying to untangle a string of lights. To prevent this from turning you into Scrooge, wrap lights around a 7"x12" piece of cardboard. If you want something a little more durable invest in a light keeper storage bag.
Don't store colored lights out in the open. The gels on colored bulbs will fade if lights aren't stored in a dark place.
Don't store artificial Christmas trees without a covering. If you just fold up the limbs on an artificial tree and call it a day you'll probably get a surprise next year. Roaches and rodents love to hide inside. You can keep them out by shrink wrapping the tree with plastic wrap or using a tree storage bag.
Don't let cloth items sit out. Santa suits, holiday aprons, tablecloths and Christmas sweaters are part of the holiday fun. You can preserve them for many holidays to come by storing them in sealed, acid-free containers.
Don't store candles where they can melt. Most of your decorations don't need climate control, but candles are an exception. If you live in an area that gets hot in the summer keep candles stored inside.
Need extra space for all those holiday decorations? Then check out the Square Cow Movers storage facility! Our 40,000+ square foot warehouse in Austin, Texas has plenty of room and a helpful staff that can make storage a snap
Give us a call to learn more about available space and our affordable rates!
Original Source: https://squarecowmovers.com/holiday-decoration-storage-dos-donts/