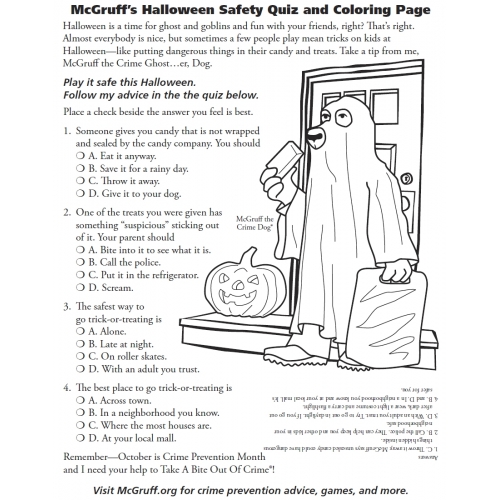 Austin neighborhoods and suburbs, like Steiner Ranch and Lakeway, offer families tons of Halloween fun. It's the weird capitol of the country after all!
But the holiday can also turn treats into tricks if you aren't careful. At Square Cow Movers we're all about being safe when we're on the move. While you're out and about this Halloween keep these safety tips in mind.
Incorporate Safety Apparel in the Costumes
The costume is the most important part of Halloween. Sure you spent a lot of time  and energy putting it together, but when nightfall comes it will be hard for anyone – including drivers – to see it.
Once it gets dark out modify your outfits with fluorescent safety vests, reflective tape and/or glow sticks. Don't be surprised if your kids prefer the glow sticks. It's also a good idea to keep flashlights handy in case the sun sets while you're still out and about.
Fortunately in planned communities like Circle C, Avery Ranch and the Lakeway communities, the planned neighborhoods have wide sidewalks and are kid-friendly every day of the year.
Try to Get Trick or Treating Done Early
Being visible is less of an issue if you get your trick or treating knocked out early. Sunset will be around 6:43pm on October 31st. That gives you about an hour and a half to go around the gathering treats after parents and neighbors are home from work.
Be Leery of Unwrapped or Homemade Treats
Back in the good 'ole days it wasn't uncommon for neighbors to hand out popcorn balls or candied apples as treats. Nowadays, parents are understandably a little more leery about letting their kids have homemade goods, even if they do know their neighbors. It's safest to stick to packaged candy and treats. Go through the trick or treating haul with your kids before letting them dig in.
Go Trick or Treating in a Herd
There's always safety in numbers compared to going it alone. If your kids plan to go trick or treating have an adult tag along even if they are a little older. Try to keep the group to a manageable size of five or less kids per adult.
You can arrange trick-or-treating groups with neighbors or start up a Halloween potluck. Neighborhoods like Steiner Ranch have a ton of places to host a fun and safe Halloween get-together for the neighborhood kids. In Steiner Ranch there are 8 parks, 3 community centers and Steiner Ranch Lake Club at your disposal. Bring decorations and have each family bring candy for the kids to fill their goody bags with.
Watch Out for Scary Decorations
Jack-o-lanterns and other Halloween decor will be illuminated by candlelight to give them an eerie glow. Steer trick-or-treaters clear of these kinds of decorations. Often kids won't realize when a protruding piece of their costume is getting too close, so keep them at least a few feet away from flames.
There are lots of events to attend with little ones this Halloween. It's a fun holiday that let's kids creativity run wild and their taste buds rejoice. But keeping things safe on Halloween should always come first.
Image Source: radar.boisestate.edu/index.php?route=product/product&path=56_59_77&product_id=2267