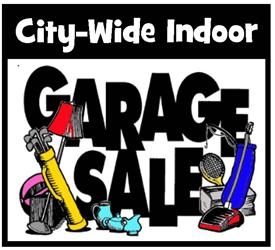 If you have recently moved, you are in luck.  This weekend (Saturday, September 15) the Lakeway City-wide Garage Sale will be held at the Lakeway Activity Center.  There are only four city-wide indoor garage sales a year.  This will be your last chance in 2012 to participate in an indoor garage sale.  We often tout the benefits of scoring furniture and home goods second-hand, whether from Craig's List or a garage sale.  Here is a chance to do just that!  There will be over 30 booths with available wares and treasures, just waiting to be found.  At the garage sale you will be able to find everything from collectibles to children's clothing, toys, tools, housewares and home furnishings.
If you are about to move and want to declutter your home, unfortunately it is too late to sign up for a booth.  All of the booths are sold out anyway!  However, there is always next time.  If you are interested in having a booth next year, check this site for more information: http://tx-lakeway.civicplus.com/index.aspx?nid=873.
The garage sale is more than just a chance to furnish your new place, you also have the opportunity to help out the community.  In lieu of charging an admission, garage sale organizers are asking for non-perishable food items that will be donated to local food banks.
For more information about time, location, etc.: http://www.cityoflakeway.com/index.aspx?nid=278