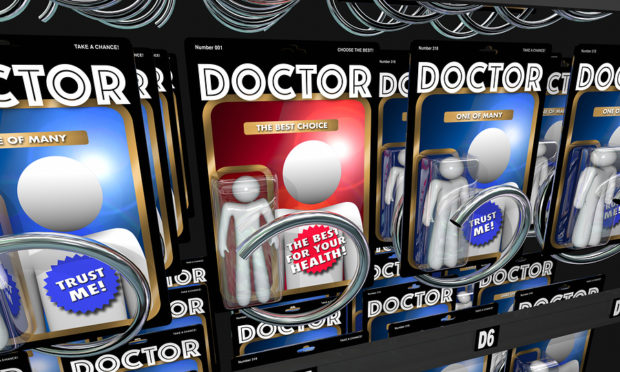 Few service providers are as important as your doctor. Your primary care physician is a trusted partner that understands your unique health needs and works with you to improve quality of life. When you need to move long distance, finding a new family doctor can be one of the most stressful parts of the relocation process.
Chances are your new city will have a few skilled physicians that can fill your doctor's scrubs. Below are a few ways you can find a great family doctor after moving.
Ask Your Current Primary Care Physician for Advice
The first place to turn is your current primary care physician. They may be able to recommend doctors in your new city – after all, they went to college for years with many other future doctors. And if they don't know anyone personally they may be able to suggest top-rated hospitals and practices that they are familiar with.
Enlist the Help of Your Insurer
The fact of the matter is, you'll need to find a doctor within your health insurance network if you don't want to pay huge amounts out-of-pocket. Checking with your insurance company is a good place to continue your search for a new family doctor.
Most insurers have online databases where you can search by specialty. This can help you narrow your focus so you don't waste time vetting a doctor your insurance won't pay for.
Ask Around at Work
This is a great idea largely because coworkers will be on the same health plan. That means they should be suggesting doctors that are within your insurance network.
Regional Magazines' Top Doctors Lists
In many metropolitan areas, regional magazines release an annual list of the top doctors. Often there are separate lists for each type of practice. Just keep in mind the exposure may cause a doctor's schedule to fill up fast.
Read Reviews
In recent years a number of doctor review sites have been launched. One of the leading sites is Healthgrades.com. Patients are able to weigh in about the care they receive, bedside manner and more. The site also has what's called an "experience match" based on a number of factors including malpractice claims and board actions.
Check Doctor Websites
Once you've identified several family doctors that look like a good fit, dig deeper by visiting their website. This will give you a feel for how they run their practice, what the facility is like and the services they provide.
Look at Education and Certification
A doctor who graduated from an ivy league school may not be any better or worse than a physician who went to a state college. However, it is important to carefully analyze a doctor's education and certifications.
One thing to look for is how much time and effort they put into continuing education. The best doctors are lifelong students that are always learning the latest techniques and staying up-to-date on treatment options.
Call the Doctor's Office
An introductory phone call will tell you a lot about a doctor's practice and the type of attention they give their patients. You'll also get a better understanding of their personality and communication style. Both of those factors are extremely important in regards to receiving the best care possible.
All it takes is a 10-minute discussion to feel out how the doctor approaches care and how involved they want their patients to be. (Hint: they should want you to be proactive in the treatment planning if that's your preference.) One final – yet important – question to ask is whether the doctor is accepting new patients.
Original Source: https://squarecowmovers.com/finding-new-family-doctor-moving/