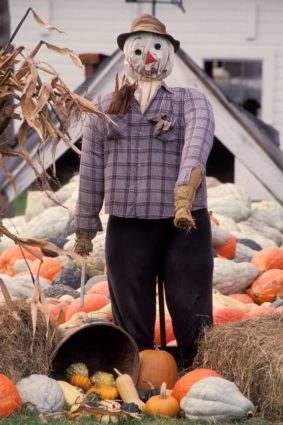 Believe it or not, in Denver the fall is just as active as the summer. To many locals it's actually the best season of the year. The air is getting crisp, baseball season gives way to football season, and foodies delight in a bounty of fresh brews and chews.
In Denver there are plenty of ways to enjoy relaxing fall days while you wait on the first snowfall and craziness of the holidays to begin. Here are a few of our annual fall favorites.
Oktoberfest
Few places on the planet celebrate Oktoberfest with the vigor of Denver. Fall officially starts at the end of September when the Ballpark neighborhood in downtown Denver becomes a Mile High version of Munich. For two full weekends, you can enjoy delicious German fare and local craft brew while watching beer games and wiener dog races.
Great American Beer Fest
You can't mention fall in Denver without acknowledging the Great American Beer Fest. As the name suggests, it's the largest beer festival in the U.S. If you were having withdrawals from the Oktoberfest fun a ticket to the Great American Beer Fest will satisfy your cravings for quite some time.
Hearty Bowl of Soup That Warms You
When you live in Denver you get to experience the full range of warm, hearty soups. Once fall rolls around local restaurants begin to feature signature soups bowls with fresh ingredients. You could try a different one every day during the fall and still not sample them all. A must try is North County's build your own chicken tortilla soup.
Broncos Games and Tailgating
By the time fall officially starts, the Broncos are already well underway to battling for a repeat of the 2015 season. Thousands of diehard Denver fans dedicate their Sundays and occasional Monday nights to watching every call Vance Joseph makes.
If you're new to town and looking for a way to get behind the local team head over to Sports Authority Field at Mile High Stadium. People come from far and wide in cars, trucks, vans, RVs and buses to tailgate all day. Prefer something a little more low-key? A number of great sports bars like Blake Street Tavern have every game on the big screen.
Now is also the perfect time to take Stir Cooking School's tailgate grilling class.
Dozens of Pumpkin Ales
There are dozens of breweries that can't wait to unveil their fall craft brews every autumn. One flavor you're guaranteed to see is pumpkin. Pureed pumpkin and seasonal spices (think nutmeg and cinnamon) are blended with the foundational beer ingredients to create brews you want to sip next to the bonfire.
Great Pumpkin Harvest Festival
All of the old fashioned fall favorites are a part of Four Mile Historic Park's Great Pumpkin Harvest Festival. The free event features a pumpkin patch, wagon rides and DIY scarecrow crafts.
Catch a Show at the Red Rock Amphitheater
The Red Rock Amphitheater is an amazing music venue any time of year, but in the fall the natural setting is particularly stunning. While you're there take a tour of the park and check out the Performers Hall of Fame.
Are you moving to Denver this fall? Square Cow Movers can help you get everything packed up and moved so you have more time to enjoy the fantastic fall festivities. Give us a call or use the online form to get an instant moving quote.
Original Source: https://squarecowmovers.com/fall-favorites-denver-events-shopping-foods/