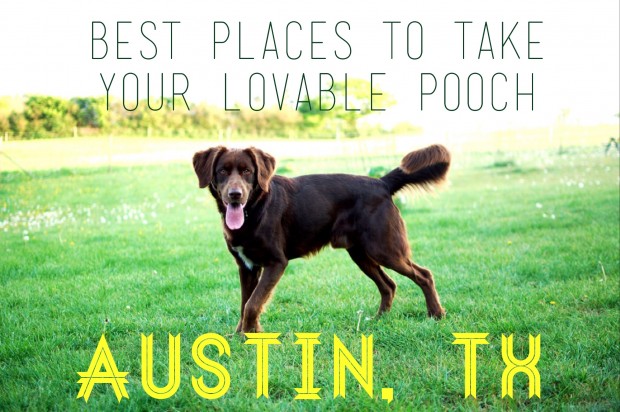 Austin has gone to the dogs. While Austin is only growing in popularity, no one can deny this city's love for dogs. Music, food, fitness and dogs are some of the top interests of Austinites. Recent Austin transplants may be surprised by how many establishments welcome the presence of dogs on their patio or wondering what places they can bring Fido.
Here are some of the dog friendly places in Austin.
Whole Foods Domain
11920 Domain Drive
Austin, Texas 78758
Every Thursday night from 5PM to 7PM the Whole Foods Domain locations hosts a free "Yappy Hour" for dogs and their owners.
Red's Porch
3508 S Lamar Blvd
Austin, TX, US 78704
The first floor of Red's Porch is outdoors and dog friendly.
Rudy's BBQ
2451 S Capital of Texas Hwy
Austin, TX, US 78735
This Rudy's location has a large open space with picnic tables out back, the perfect place to share lunch or dinner with your dog.
Mozart's Coffee Roasters
3825 Lake Austin Blvd
Austin, TX, US 78703
This coffee shop on Lake Austin has a deck with beautiful views that you can share with your dog.
Spider House
2906 and 2908 Fruth St
Austin, TX 78705
The outdoor area at this coffee shop is huge with a wide selection of eclectic seating.
Apothecary Cafe and Wine Bar
4800 Burnet Rd
Austin, TX 78756
If you live in North Austin bring your dog to Happy Hour at Apothecary for a wide selection of wines.
Opa! Coffee and Wine Bar
2050 S Lamar Blvd
Austin, TX 78704
South Austinites can bring their dogs to Opa! for Happy Hour in a large outdoor area out front complete with a swing.
District Kitchen + Cocktails
5900 W Slaughter Ln
Austin, TX 78749
This is a fancy restaurant located in the suburbs with a nice outdoor atmosphere. The fenced in patio even has string lights. As an added bonus, the pet store Tomlinson's is right across the parking lot.
Doc's Motorworks
1123 S. Congress Ave.
Austin, TX, US 78745
Bring your dog to SOCO and eat outside at Doc's Motorworks.
The Domain
11410 Century Oaks Terrace
Austin, TX 78758
This is a large outdoor area comprised of retails stores and restaurants. Many of the stores and eateries are dog friendly with some even setting dog water bowls out front.
Zinger's Bar and Grill
12700 Hill Country Blvd
Bee Cave, TX 78738
The patio of this sports bar comes equipped with a big screen TV, you won't miss any of the game or Fido's company.
Do you know of any other dog friendly restaurants in Austin? Share your suggestions with us here:
Facebook: https://www.facebook.com/SquareCowMoovers
Twitter: https://twitter.com/squarecowmoover
Google+: https://plus.google.com/101941814407639748249/posts
Image Source: flickr.com/photos/j1x4r/5757613997/in/set-72157626515832600