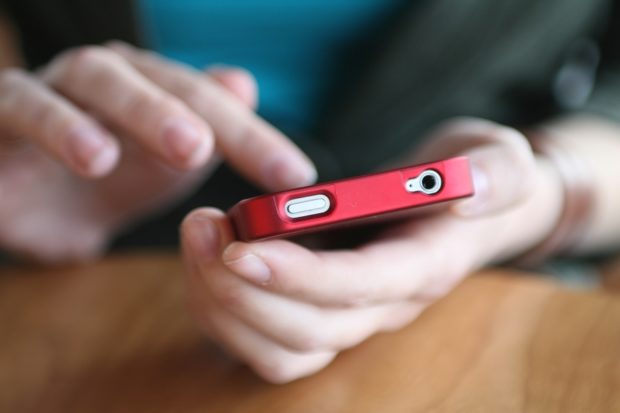 At Square Cow Movers we leverage technology to make our moving services as productive as possible and improve customer relations. Lately, we've noticed many of our clients are doing the same thing. In the Internet of Things (IoT) era everything is moving online and going mobile, even how we stay connected with neighbors.
Here's a closer look at five apps that are designed to help neighbors connect, communicate, and coordinate community events.
Nextdoor
What It Does: Nextdoor is the premier app for neighborhood correspondence. The Nextdoor app provides a private social network exclusively for the members of a neighborhood. The members of a Nextdoor group can share information about neighborhood activity, create event invites, and even inquire about local service providers their neighbors have used in the past.
What is the Next Door Neighbor App?
Nextdoor functions as a social media platform with your neighbors. It uses your legal residence to determine your neighborhood in the city, and then connects you to all of the others in your area.
What is Next-door all about?
Nextdoor focuses on creating a safe, friendly environment for neighbors to build their communities, post items up for grabs, share news of a break-in, or even just find a recommendation for a babysitter.
Supported Platforms: Android, iOS
Cost: Free
Lotsa Helping Hands App
What It Does: If a neighbor's health takes a turn for the worst, others who live nearby often want to help out. Neighbors are a huge help to caregivers because of their close proximity. Many neighbors are also trusted friends who can keep an eye on your house if treatment is needed in another location.
Lotsa Helping Hand's app allows you to create what's called Care Communities using your computer or mobile device. Friends, family and neighbors can sign up for tasks and access calendars that note when the orchestrator needs help. There are also communication tools so users can send words of love and encouragement.
Supported Platforms: iOS/Apple, Microsoft,
Cost: Free
Neighborhood Watch NOW Mobile App
What It Does: Are you a part of a neighborhood watch program? The National Neighborhood Watch Association and National Sheriff's Association created the Neighborhood Watch NOW portal using the ICE BlackBox mobile app. Neighborhood Watch members can use the app to make recordings and connect with others in the group.
Supported Platforms: Android, iOS
Cost: Free
HOA App
What It Does: If you're part of a Homeowners Association (HOA), then the management group may have created an app specifically for your association. It's becoming more common these days for HOAs to create their own private apps where homeowners can stay up-to-date, access community calendars, and connect with one another.
Supported Platforms: Varies
Cost: Free (minus the HOA fees)
Peerby
What It Does: In our community-driven culture, it's no surprise that apps are being created to help neighbors share. Peerby is one of those apps. After signing up, you'll be able to see what others in your immediate area are sharing with one another. As you can imagine, it's a great way to share household tools so neighbors don't have to spend cash on something that will only be used once.
Supported Platforms: Android, iOS
Cost: Free
At Square Cow Movers we treat all of our clients like neighbors. Call today to learn more about our across town, interstate and long-distance moving services.
Original Source: https://squarecowmovers.com/community-happenings/5-best-apps-connecting-neighbors/