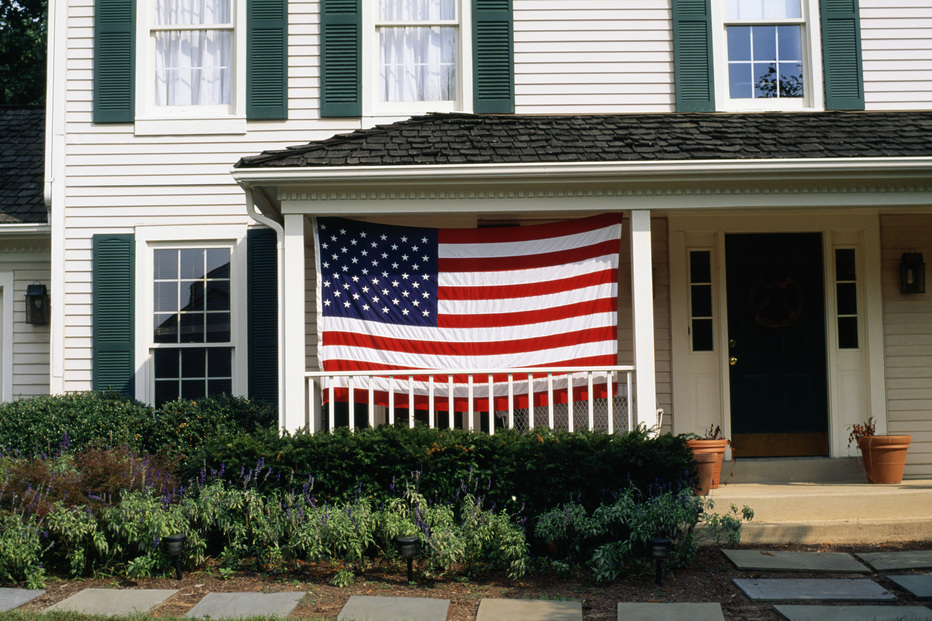 Whether or not you follow politics, every homeowner will want to keep up-to-date with the current presidential elections. Presidential elections can lead to huge shifts within the government that impact all industries, including real estate.
But it isn't just the presidential office that's up for grabs. During presidential election years federal senators and congressmen are running for office, and the majority of states are having gubernatorial elections as well. Your ballot will also be filled with local city and county electoral races. That means a lot of potential policy changes at all levels of government.
Let's take a look at what these elections can mean for real estate prices, home sales, and property-related taxes.
Appreciation May Drop Off During an Election Year
Historically speaking, election years are good for buyers. That's because during an election year home prices tend to rise more slowly.
A few years ago, Movoto set out to answer exactly how elections affect home prices. After looking at pricing data from the California Realtors Association, they concluded that it had a negative impact. Their research uncovered the following:
Home prices rose 6% in the year before elections
Homes prices rose 4.5% the year of elections
Home prices rose 5.3% the year after elections
The change isn't huge, but it's there nonetheless.
Uncertainty Can Make It More Difficult to Sell Your Home
Another factor impacting home sales is the uncertainty that comes with a new president. In years where an incumbent is not running (like in 2016), someone new will most certainly take office. This can make buyers hesitant to invest in a home.
Brandice Canes-Wrone, a Princeton economist, and co-author Jee-Kwang Park conducted research that looked at data from 35 housing markets during 73 gubernatorial elections. They found that two factors in particular affected what they call "pre-election decline". A close presidential race can have a larger impact as does the policy differences between the two parties.
Many buyers will simply wait until after the new president is in office before buying a home.
Real Estate Tax Rates, Deductions and Credits May Change
The tax deductions and credits for property owners are among the longest-running tax breaks on record. But that doesn't mean they are a given. Like other tax credits and deductions, they have to be approved in order to be extended.
This means that the incentives that make owning real estate more affordable could be up in the air. They may increase or decrease, but that's never known until the new policymakers take office and vote on it. The property tax rate and capital gains taxes could also change with new people in office locally and federally.
The Consumer Confidence Factor
One thing that's influencing matters in 2016 is the fluctuation in consumer confidence in the U.S. economy. The health of the economy and housing are closely tied together. When consumers feel confident, they are more likely to buy. With consumers on the fence about the economy, the uncertainty of the elections could create more pessimism than optimism.
If you are braving the housing market during an election year, Square Cow Movers can at least take the stress out of moving. Our Central Texas movers can handle all of the logistics and heavy lifting so you can focus on the presidential elections. Give us a call or use the online form to get an instant moving quote!
Original Source: https://squarecowmovers.com/4-ways-presidential-elections-effect-real-estate/