Last summer we covered the logistics of moving into one of Austin's many modern downtown high rises. This summer we've created a guide to help those that are ready to head to greener pastures move out of the high rises and into a home or apartment that's at a lower altitude.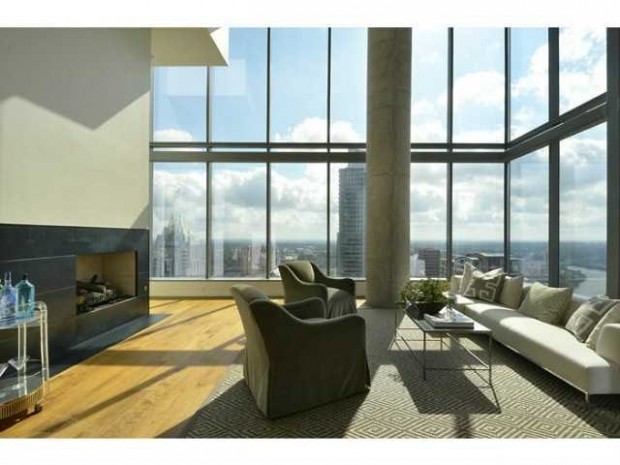 What You Need To Do Before Movers Can Come In
Hiring an Austin moving company is a good idea if you're moving out of an Austin high rise. Experienced movers understand how to get in and out of the shared space efficiently. They also know how to deal with the unique circumstances of working with apartment operators to ensure everything goes smoothly.
Here's what you need to do to make sure the movers have all the information they need before they arrive:
Schedule a move out time with the management. Many high rises only allow move ins and move outs to happen on particular days at particular times when traffic is at it's lowest.This will also allow the management to notify the other tenants of the movers' presence if need be.
Go over moving requirements. When you schedule, ask the management for a list of any and all moving requirements. Ask them to email you a copy or provide a print out that you can share with the movers.
Find out where the movers can park. Downtown high rises often pose parking problems, and that's the first thing the movers will have to deal with on moving day. Your high rise may have a special loading area that can be used or can give the movers garage access on the day you move.
Find out which elevators can be used. A common problem with high rise moves is getting everything down to the ground floor. Some apartments only allow movers to use special freight elevators, and even then there may be time restrictions for when they can be used.
Every high rise apartment building has its own set of moving rules. Even if you've moved in or out of other high rises, there could be special circumstances at your current building that you aren't aware of. You don't want to wait until moving day to find out what they are.
How to Find the Right Austin Movers for a High Rise Move Out
A high rise apartment move isn't an everyday move. A moving company needs to know how to deal with the obstacles of downtown traffic, limited access and shared spaces. The moving company should:
Be able to show a certificate of insurance. In most cases the management will want to know that they and the movers are protected. It also gives you and the management peace of mind that your moving company is legitimate.
Have a good reputation of employing courteous movers. During a high rise move there will be a number of tenants around that the movers will have to interact with. Tenants are in their living space and take priority. Movers that aren't kind and courteous to everyone won't be welcome in the building. Hiring a company known for its polite employees, like Square Cow Movers, is an absolute must.
Experience moving in and out of Austin high rises. Ask for references or a list of other high rise moves that the company has made to ensure they have the experience needed.
Last but not least, don't forget to let your neighbors know when you'll be moving out. It doesn't hurt to include a preliminary thank you note to show you appreciate their cooperation on moving day.