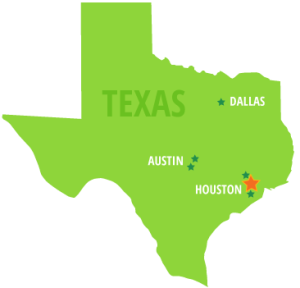 Moving Areas and Surrounding Areas:
Inner Loop, Downtown, Galleria, Midtown, South Houston,
Phone
Click to call and schedule a quick and easy in-home estimate!
Team Manager
Chris Kersey
About This Location
Square Cow Movers are proud to provide a full suite of moving services in Houston and surrounding areas! The Central Houston area is one of the fastest growing areas of the country for young professionals and families alike. From The Heights to Braeswood Place, there are endless parks, activities, and restaurants for all ages.
Our guys moving in this area are locals familiar with the terrain, the the roads, the weather, the…well, you the get the idea. Square Cow Movers keep their Cool while navigating your heavy dresser around 3 flights of stairs inside your townhouse in the Houston heat. Whether you are just moving down the street or moving across the country, our mission is to provide a safe, stress-less moving experience for you and your loved ones. It is our mission to be your residential movers, commercial movers and/or long-distance moving solution. So, if you need a mover in Central Houston, give us a shout. We won't let you down.
For more information about how awesome we are, check out our transparency and trust policies. Below, please find a complete list of services we offer in this area. We look forward to serving you!
Services Provided
Intra state moving (within TX)
Commercial moving
Loading rental trucks/Storage Vaults
Retirement community moving/packing
Storage needs
Fine Art
Unpacking services
Inner house moves (bedroom suite moved from upstairs to the downstairs)
Don't Take Our Word For It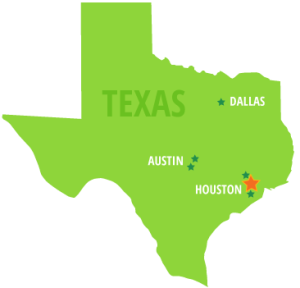 Want an Instant Quote now?
Click Here Have a question? Fill out the form below.
Moving FAQs
What Questions Should You Ask When You Hire a Moving Company?
Finding the best moving company is all about asking the right questions. Whether you're moving to a modern loft in downtown Houston, a small starter home outside the loop, or a large estate in Memorial Villages you have to find movers you can trust.
Ask any mover you talk with to provide information on their licensing and proof of insurance. Also make sure to find out whether the people who are doing the actual moving are employees or contractors. Employees are a much safer bet. A few other things to check on are: if the quote is firm, available payment options and what will happen if something gets broken.
What is the First Thing You Should Pack Up When Moving?
The short answer is to pack anything that you don't use regularly or won't be used before moving. Things like sporting goods, seasonal clothing, items in a spare room, etc. Check out our moving checklist for more help on what and when to pack.
How Should You Fit Items When Packing Boxes?
The first suggestion we give for packing is to use the box an item came in, especially if it's an expensive electronic. For packing up a general moving box, start by putting packing paper, foam peanuts or towels in the bottom of the box. Next, put the heaviest items in first. Add lighter items on top until the box is filled. For more advice visit our Packing Tips post.
Is There Anything a Square Cow Movers Houston Can't Help With?
By law there are a few things that can't be handled by a moving company or transported in a moving truck. Any hazardous material or flammable item can't be loaded onto our truck or kept in a storage unit. These include propane tanks, firearms, gasoline, etc. Check out our list of items that can't placed on a moving truck.
What Are the Best Houston Neighborhoods to Live In?
Many locals agree that neighborhoods close to downtown are in high demand right now. The top picks include Midtown, Montrose and Uptown near the Galleria. Of course all of these neighborhoods are solidly within the Inner Loop. Outside of the loop there are just as many great areas from upscale developments like The Woodlands to Pearland in the south.
Where Can I Sell Furniture in Houston When I'm Moving?
Like other big cities, residents in Houston can sell furniture through the local Craigslist website. There are also a number of consignment furniture stores that will buy gently used pieces. One of the most popular stores is 2nd Debut Furniture Resale.